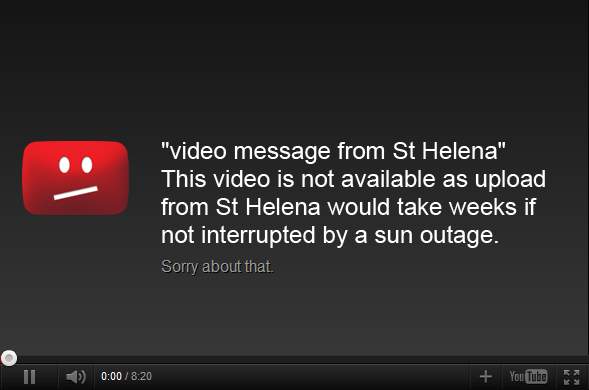 Do you realize how important bandwidth can be to get your voice heard in the world?
High-speed broadband would be huge for education. Not only could we make better use of online materials, but with affordable broadband teachers could develop their practice from home.
I'm an IT engineer and I would love to return to my island to start an IT business, but because of the slow, expensive and unreliable internet connection this is simply impossible.
I had to leave St Helena to study. Being 5000 miles away from my family and friends is hard. Not being able to skype with them due to the slow and expensive internet on St Helena is even harder.
Socioeconomic status is now heavily reliant on broadband penetration. With the ever-growing importance of the internet, St Helena with its limited access is in danger of being left behind.